reviewing lauren frederica klein's review, "american studies after the internet."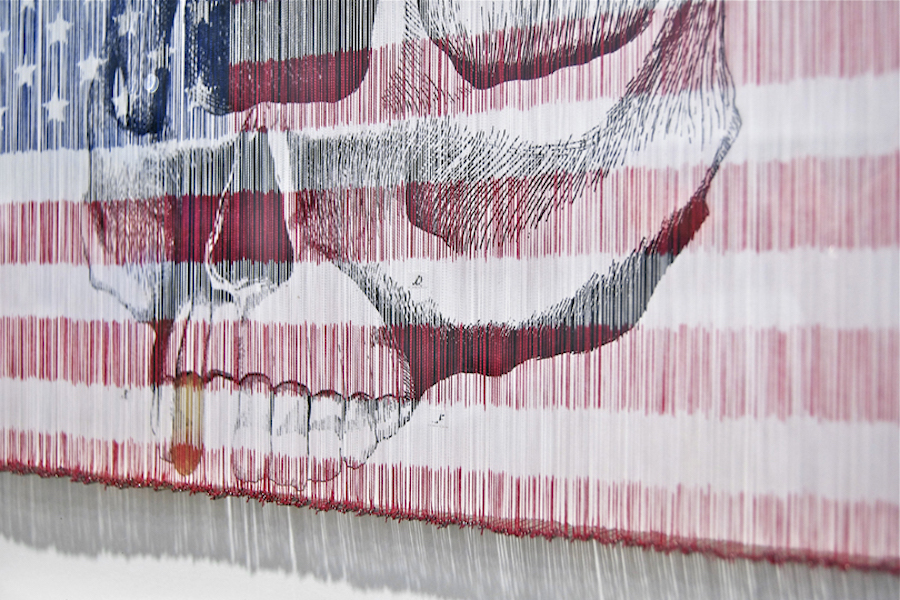 Lauren Frederica Klein's illuminating book review, "American Studies after the Internet," published in the December 2012 issue of American Quarterly, examines a number of new works related to digital culture in order to ponder what a digital American studies might be. Oddly, Klein spends much time focusing on how we might comprehend, define, historicize, and conceptualize the digital, but she never quite does the same for American studies. On one level, this is fine. After all, she is writing a book review with limited space. But she misses an opportunity to use new digital work to also grapple with recent transformations in American studies itself as it has moved definitely toward a merging with ethnic studies and a more overtly leftwing political agenda in its scholarship. How do the recent changes in American studies themselves connect to the rise of the Internet and the digital?
Klein's review implies an important, but often overlooked, parallel between digital computing and American studies. They were both born from the political and cultural dynamics of World War II and the Cold War. The development of digital computing, from uses of the Turing machine to the development of ENIAC (by women, as Klein points out, drawing on the work of Jennifer Light), to the Internet itself, received an enormous boost from federal support for the war effort in the United States and from the rise of the military-industrial complex during the decades immediately thereafter. Similarly, American studies, while already developing before the war (as were explorations of computing of course), also took off in the aftermath of World War II. The US government, corporations, and foundations sought out and supported narratives of American exceptionalism to accompany the rise of American global empire. So too, scholars and citizens (and more often than not scholar-citizens) grappled with this situation (for an excellent glimpse at this in both American studies and early British cultural studies, see Joel Pfister's marvelous book Critique for What? Cultural Studies, American Studies, Left Studies).
So there is a very real historical connection here, one that both Klein and the writers whose books she reviews begin to explore: the digital and American studies have parallel, perhaps even intertwined, historical legacies in the American context of World War II and the Cold War. Perhaps this provides the background for why recent shifts in American studies have occurred at precisely the same time as the rise of the digital humanities. What it means to do American studies and what it means to pursue digital work collide around the struggle in recent United States history to grapple with a post-Cold War world.
The books Klein reviews suggest as much for the digital. All take a historically-informed and theoretically-inquisitive approach to the topic. Nathan Ensmenger's The Computer Boys Take Over: Computers, Programers, and the Politics of Expertise retraces the ways in which what we might call the gender "codes" of computer coding underwent a considerable change: what began as feminized clerical labor somehow became, in more recent times, the highly masculinized world of adolescent hackers, nerds, developers, macho entrepreneurs, and brainy boys. Wendy Hui Kyong Chun's Programmed Visions: Software and Memory probes the concept of software as a structuring digital media form that shapes knowledge and power in the contemporary world, creating hidden hierarchies within the very languages it uses, but also offering new opportunities for "intervention, action, and incantation." Lisa Nakamura and Peter A. Chow-White's edited volume, Race after the Internet, asks not just how the digital has affected race in a supposedly (but never decisively) postracial age, but also whether race itself has become digitized, a set of codes, networks, and indexes that guide existence in America today. Finally, Matthew Gold's celebrated essay collection, Debates in the Digital Humanities, which probes this amorphous but emergent field through collaboratively peer-reviewed essays, blog posts, and responses, rounds out the books she reviews.
But what of when and where the digital intersects, or at least runs in parallel, or even at times is directly in tension with American studies?
First the intersections. Today, both fields are dialectically implicated in the rise of certain modes of neoliberal economics. Digital humanities finds itself at once part of the logic of neoliberalism and a field of desires and efforts to oppose neoliberalism's relentless effort to break down Cold War-era institutions of democratic collectivity (deeply imperfect and flawed in their time, of course, but in retrospect powerfully potential sites of social change). The university, the public school system, the social welfare system, the state itself: the digital is supposed to "transform" these through the pastoral dream of technological solutions to social and political problems (hello Leo Marx?). The political question is whether the digital humanities will merely become a mechanism for further destroying institutions or, alternatively, will it reinvigorate their best aspects? Does the digital humanities's focus on "data," for instance, offer deeper paths to quality knowledge, learning, thinking, and living, or does it introduce quantification's dangerous potential for dehumanization (some digital "humanities" that!)? Will DH's repeated calls for collaboration make intellectual labor (not to mention the labor that produces the equipment undergirding the so-called Information Economy) even more precarious and undervalued than it is already? Or will DH's new approaches to knowledge be able to unleash a new vision of social democratic political economies suitable to the cooperative work so many envision the digital enabling? How will the pulsating networks of the digital relate to the traditional social safety net of the welfare state? What should the hierarchies—if any?—be in a world of digital modularity?
The digital is a kind of possibility, but also a problem for humanists (including those who advocate post-humanism, I would argue) as they struggle under difficult conditions to make sense of their own particular disciplines, of academia as a whole, and of the relationship of their intellectual work to the larger political dynamics of the contemporary world, a place in which the Cold War discourses and assumptions that gave rise to the digital as we know it no longer rule.
Similarly, American studies finds itself a central field in which scholars, activists (and scholar-activists) are attempting to piece together the complex ideological, affective, and corporeal relationships among factors of race, gender, sexuality, ethnicity, region, and class as both cultural and material factors, but are doing so without a fully clarified geopolitical framework in which to pursue this project of conceptualization. One danger here is that as American studies scholars gain ground on diversity issues, they are merely absorbed into the neoliberal economics of the university. How to conjoin calls for inclusivity to calls for democratic transformation of institutions at their root?
Another challenge in contemporary American studies for the digital age is raised in a book edited by Brian Edwards and Dilip Gaonkar, also reviewed in the December issue of AQ. How, I understand Edwards and Gaonkar asking, might American studies scholars think about America outside the binary between exceptionalist and anti-exceptionalist frameworks, both of which quite sneakily reintroduce the ideological debates of the Cold War era into today's post-Cold War context? Does the digital, when both historicized and examined in its current ideological logics, appearance as functional tools, and formations as a set of semiotic codes and affective regimes, offer one way in which to offer some responses to the question posed by Edwards and Gaonkar? Perhaps.
"Why isn't American studies more digital?" Tara McPherson asked at the 2011 American Studies Association conference. As Klein's review begins to indicate, one answer to that important question may be that it is and always has been more connected to the rise of the digital than we realize. As scholars continue to work back through the intertwined wires (or at least the ones running in historical parallel) of American studies and the digital during World War II and the Cold War, we may also be able to look around now, at the labs and centers, conferencing and "un"-conferencing, the thinking and feeling, the scholarly inquiry and political possibilities, with more clarity as well.