a digital public history inquiry into the life, times & lasting significance of the brockport resident, graduate, educator & antiracist & women's rights activist.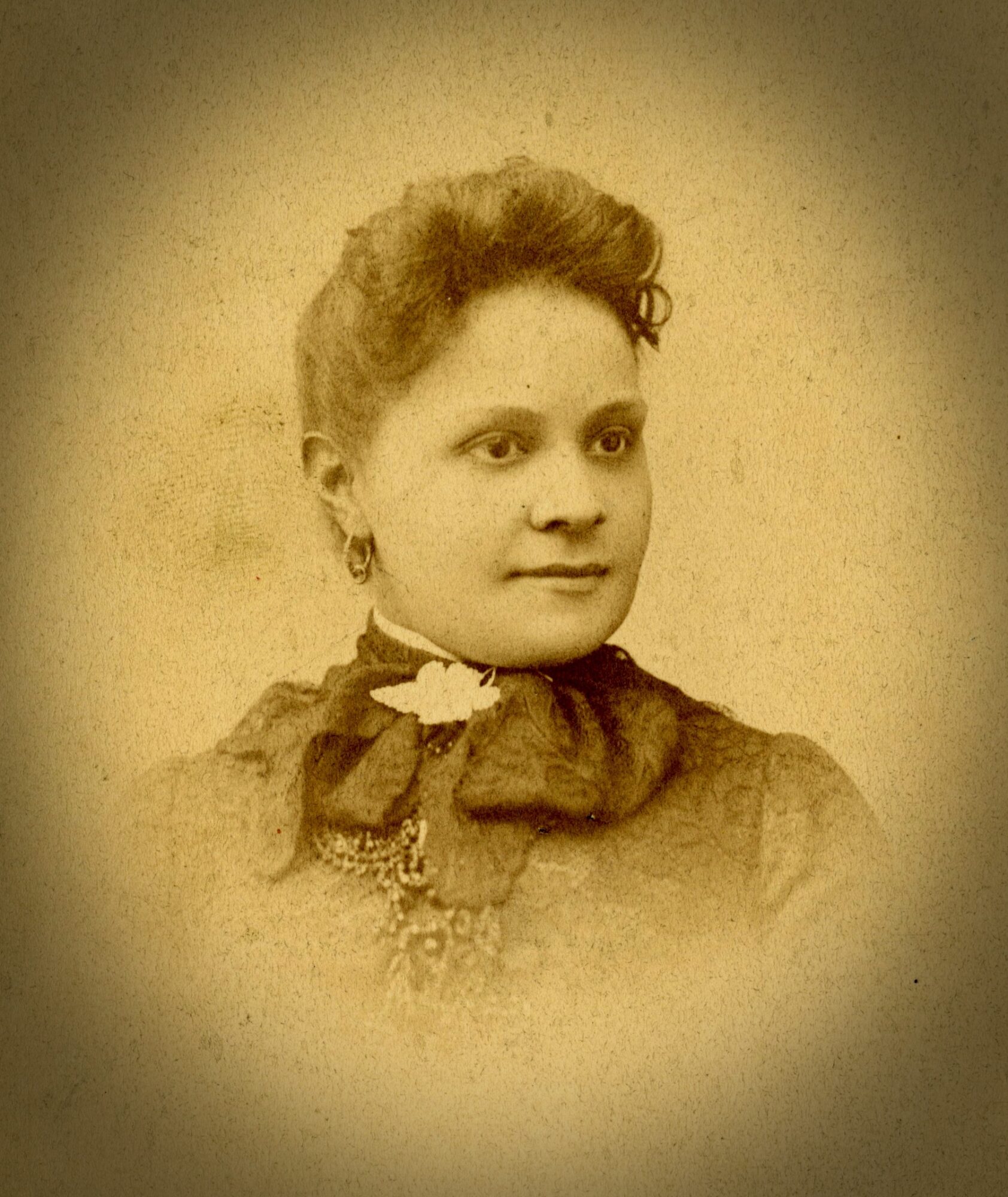 What is it?
The Fannie Barrier Williams Project begins with a yearlong inquiry into the life, times, and lasting historical significance of Fannie Barrier Williams (1855-1944), Brockport resident, graduate, antiracist and women's rights activist, educator, writer, thinker, musician, visual artist, studier of foreign languages, and crucial American figure.
How will it work?
In academic year 2023-2024, Dr. Michael J. Kramer of the State University of New York (SUNY) Brockport Department of History will teach HST 412/512 Introduction to Public History and HST/AAS/WGS 381 Fannie Barrier Williams Project to support research, projects, and experiential learning that allows students to focus on Fannie Barrier Williams. Students will study the life, times, and lasting historical significance of this Brockport resident, graduate, antiracist and women's rights activist, writer, thinker, and important American figure for whom the Liberal Arts Building at SUNY Brockport is now named.
Student research will cover many different aspects of Fannie Barrier Williams, her context, and her continued relevance, and be driven by student interests and project needs. The work will culminate in a curated digital website of public history projects that are researched, designed, and implemented by students with guidance from Dr. Kramer and support from Drake Memorial Library as well as an in-person symposium, exhibition, and poster session in the spring of 2024 (pending funding). Collaborations with the Departments of Art, Computing Sciences, Journalism and Broadcasting, African and African-American Studies, and the Program in Women's and Gender Studies as well as the Office of Equity, Diversity, & Inclusion and the Joey Jackson Intercultural Center will enhance the project.
What do students get?
Students acquire:
Historical knowledge
Civic knowledge
Research skills
Communication skills
Information and digital literacy
Interdisciplinary approaches across different departments, programs, and units of study at Brockport
A portfolio and resume builder for a wide range of career opportunities
Campus community of scholarship, research, and learning
A chance to be part of an important project at SUNY Brockport
Other Cross-Campus and Campus-Community Possibilities
Cross-campus collaboration with Drake Library, BITS, the President's Office, the Provost's Office, the Office of Equity, Diversity, & Inclusion, the Joey Jackson Intercultural Center, the Communications Office, the Athletics Department and teams, The Stylus, 89.1 The Point, Brockport Student Government, the Admissions Office, the Development Office, Alumni Offices and Associations, Fannie Barrier Williams Scholars Program, and Honors College make possible an expanded exploration of Fannie Barrier Williams at SUNY Brockport. For instance, Drake Library and BITS are considering developing a set of ongoing workshops in digital and research skills that FBW Project can support with grant money from Digital Ethnic Futures Consortium Mellon funding. These would help students acquire digital and research literacy and can then serve other faculty and students as well once they are developed.
We are also working on collaborations with local public history organizations such as the Morgan Manning House, Brockport Community Museum as well as statewide organizations such as the NY Humanities Council, the Frederick Douglass Family Initiatives Foundation, the Susan B. Anthony House, and other relevant institutions in the Brockport and Monroe County and New York State areas.
After 2023-2024, we hope to build on the yearlong work together to continue to study Fannie Barrier Williams and consider how her life and times can be a springboard for further study, activism, and civic engagement on and beyond campus.
Who was Fannie Barrier Williams?
Fannie Barrier Williams (1855-1944) was born in Brockport, New York. She was the first African American to graduate from the Brockport State Normal School, the precursor to SUNY Brockport, doing so in 1870. She went on to study piano at the New England Conservatory, taught in a segregated school in Hannibal, Missouri, studied portraiture and painting in Washington DC, studied German and other non-English languages, and eventually settled in Chicago, Illinois with her husband Samuel Laing Williams, who went on to a successful law career. In Chicago, she was active in advocating for Black equal rights and the rights of women, serving on the lllinois Woman's Alliance (IWA) and becoming the first African American woman to be admitted to the Chicago Woman's Club. She insisted on Black participation in the Chicago Columbian Exposition of 1893 and gave a number of crucial speeches at the event itself. After many years of activism and leadership in Chicago, she returned to Brockport in 1926 and lived in the town for the last decades of her life.
Project Director and Contact
Dr. Michael J. Kramer, Associate Professor, History Department, State University of New York (SUNY) Brockport, mkramer@brockport.edu